Create a
free

account today!

This website is currently only available to residents of the United States.

Already a member? Click here to log into your account.

First and last name are required.

Please enter a valid email address.

Your passwords do not match. Please enter your password again.

GET CODE

The code you entered does not match. Please re-enter the code and try again.

Please provide a mobile number for us to text you a verification code. You will need to type the code you receive into the field labeled Enter Code.

Entering your mobile number helps us prevent fake accounts and ensure that our members are real people. We will not share your information with any third-party sources.

Please enter your date of birth.

We require all of our members to be at least 18 years of age. By entering your date of birth, you certify that you are old enough to sign up for AroundWire.

I accept the AroundWire Membership Agreement and Privacy Policy.

You must accept our Membership Agreement and Privacy Policy before creating an account.
Please let us know the nature of the problem or leave us a comment about how we can improve your community. Feature suggestions are welcome.
Disclaimer: Any improvements or ideas that you share with us are for the benefit of our community, and you agree that no compensation will be provided to you should we choose to implement them. Unless otherwise required by law, all the information that you provide will become the property of AroundWire.com LLC."
Buy. Sell. Network.
AroundWire is a social marketplace that lets you network and do business with people you trust.
Do business online like you would in person.
Buying and selling things online should be safe and easy. You shouldn't have to wonder who is on the other end of a transaction or hope that you aren't being scammed. At AroundWire, we focus on your safety so you can pay attention to what really matters – finding great deals, making sales and building new connections.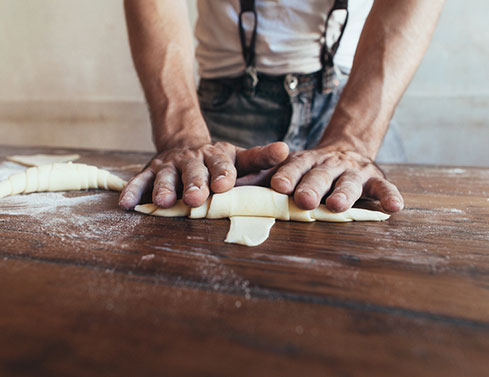 Features
Do business in real time
Ready to negotiate? Our offer system makes it easy to discuss each aspect of a listing – ask the seller questions, make a counteroffer, set up delivery terms and more.
Shop around for the best deal
Looking for a bargain? Send offers to multiple sellers. If more than one person accepts your bid, just choose your favorite deal and decline the rest.
Enjoy a safer marketplace
You want to feel safe buying and selling things online. Our reputation metrics help you make better choices.
Do business with real buyers and sellers.
Each of our members is willing to network and do business in his or her own name. We think you'll appreciate the transparency.
Count on the people you trust most
Need help finding a landscaper or graphic designer? Ask your partners for a recommendation or warm introduction.
Manage your community
Find a favorite new seller? Add them as a partner to get updates about their latest listings.
What's Different on AroundWire?
Lower your fees
We think it's fair to reward our most loyal members. The more Juice® you have, the lower your seller fees.
Ask your friends for referrals
Need to hire a great designer or trustworthy contractor? Ask your personal community for referrals or recommendations.
Send Offers and negotiate terms
We provide all the tools you need to find the best deal. Send and receive real-time Offers from sellers you can trust.
Share your Wish List
Looking for a rare or hard-to-find product or service? Add it to your Wish List and wait for the Offers to come in.
Click here to read a letter from our co-founder.